PLEASE NOTE – THIS BLOG IS NO LONGER BEING UPDATED – AS I AM NOW POSTING ON MY NEW BLOG HERE. Please check it out for my latest work.
Design 4 Performance is part of my own journey in co-designing human centred learning & performance solutions that empower positive change. In other words, I'm all about helping to empower people to learn, develop, and achieve more.
To the end, I crowdfunded and founded Learn2Learn, which you can find out about here.  It's an app for personal use, and now an enterprise wide experience and campaign to develop learning agility and innovation.
Who am I? 
I'm a proud father of 3 eccentric little people; a loving partner to a woman who continues to inspire and challenge me after 20 years together; a blended learning geek; a performance solution designer; a cartoonist; and fiction writer.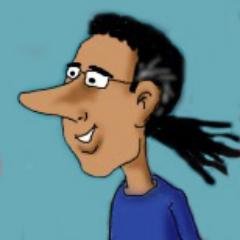 Find out more & stay in touch:
All the best,
Arun
WANT TO USE MY CARTOONS AND/OR INFOGRAPHICS FOR NON PROFIT PURPOSES?
YOU CAN, BUT I HAVE SOME REQUIREMENTS.
I'm happy for you to reprint and use any of my infographics or cartoons as long as you follow these four conditions. Please:
Use them in their entirety, please do not edit, chop or change them;
Let me know where and when you'll be using them, just drop me a line via Linkedin or twitter;
Include an active link to my personal website at arunpradhan.com ;
If we ever meet in person, buy me a drink — either a smoothie or red wine depending on the time of day.
If you want to use them for profit purposes, please ask me first. I'll most likely say yes and request that you make a small donation to one of my favourite non-profits, either Friends of the Earth or the Gomo Foundation.
Thanks